Ultra Soft Donut Pet Bed - Keep Your Furry Friend Cozy All Winter Long!
By:Admin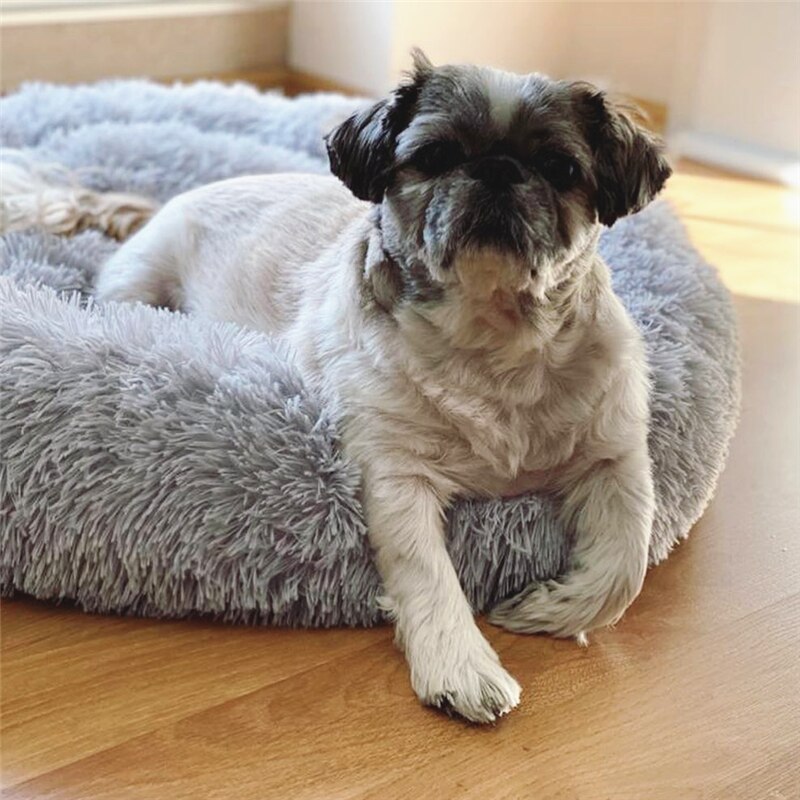 As pet owners, we all want to offer our furry companions the best possible care and comfort. One of the essential things we can do is to provide them with a cosy and comfortable bed where they can relax and unwind. At Simply Wholesale, we are proud to offer you the Long Plush Super Soft Pet Bed, one of our top-selling pet beds, which has gained a reputation as being ultra-soft, comfortable, and luxurious.

When it comes to the cooler months, we all know how challenging it can be to keep our pets warm and cosy. However, with the Long Plush Super Soft Pet Bed, this is no longer a problem. The super-plush design provides extreme comfort and warmth, making sure that your furry friend gets the best possible sleep and can wake up feeling refreshed and energized.

We understand that pet beds require regular cleaning and maintenance. That's why we have made it easy for you. The bed is easy to wash and maintain, and its breathable, anti-slip oxford fabric base ensures maximum hygiene and protection for your pet. You can easily remove and wash the cover when needed and keep it looking new for longer.

We know that pets come in all shapes and sizes, and that's why we offer our Long Plush Super Soft Pet Bed in three different sizes and three colours. You can choose the perfect bed that suits your pet's needs, whether they are a small pup or a large dog. The bed is portable and lightweight, making it easy for you to move it around the house, take it outdoors, or pack it for travel with your furry companion.

At Simply Wholesale, we pride ourselves on offering high-quality products to our customers, and the Long Plush Super Soft Pet Bed is no exception. As a pet bed wholesale supplier, our mission is to provide you with affordable and comfortable pet beds that your furry companions will love.

If you're looking for a comfortable, warm, and luxurious pet bed that provides your furry companion with the best possible comfort and support, look no further than the Long Plush Super Soft Pet Bed. Shop now and give your pet the pampering they deserve!